Summer is here……………which mean time for a VACATION! Why not visit a place that offers more than just amusement locations for the kids. Explore this amazing land God has given us, explore Tennessee!!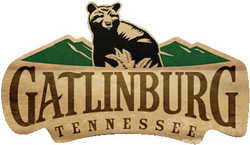 Gatlinburg and Pigeon Forge is snuggled right smack in the heart of the Smoky Mountains- it is quite the sight;believe me!! With a small town feel and friendly country folks you will feel right at home during your vacation time.
Families can enjoy the great outdoors with events such as ziplining, rock climbing, white water rafting, hiking, tubing and more~! Even if you are not the outdoors type, Gatlinburg is FULL of amusement locations and museums!
Over the next week, I will be highlighting some great places to visit, places to stay, and even giving away some Gatlinburg vacation goodies!!
Stay Tuned!!